April Monthly Meeting:

The April Monthly meeting will again be held on April 22nd at 10 AM at the Sir Frank Stockdale Building, Room B, University of the West Indies, St. Augustine.
See the map below for directions.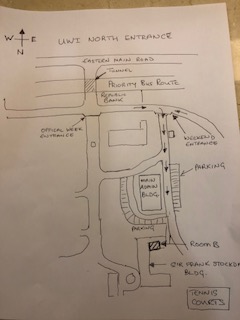 Please bring a folding chair and plants for the show table.
The May show will be discussed.