What's New February 2020

The Meeting will be held at La Vega Estate in central Trinidad.
To arrive at La Vega Estate please take the exit to Preysal off the Sir Solomon Hochoy Highway, proceed until you see the La Vega entrance which is clearly marked on the left of the road.

The Meeting Agenda is as follows:
Reconvening the Annual General Meeting to receive the Audited Statement of Accounts of the Trinidad and Tobago Orchid Society for the year 2018-2019.
Presentation of Accounts by the Treasurer Mr Gervais de Matas
Closing of the Annual General Meeting
Monthly Meeting for February 2020
A Presentation by Representatives of La Vega
Presentation of Show Trophies won at the October 2019 Orchid Show
Presentation of Monthly Meeting Prizes for 2018 - 2019
Plant Raffle
Presentation of the Show Table
We look forward to your attendance.

Photos of some entries presented at the January Meeting are below. Thanks to photographer Member Dave Marcus.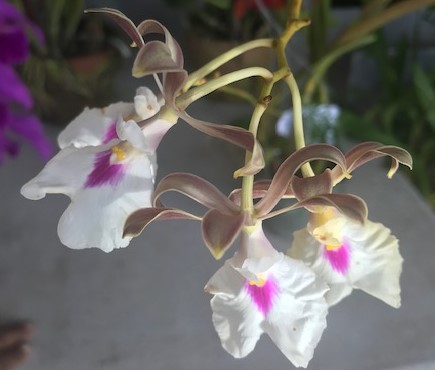 Epidendrum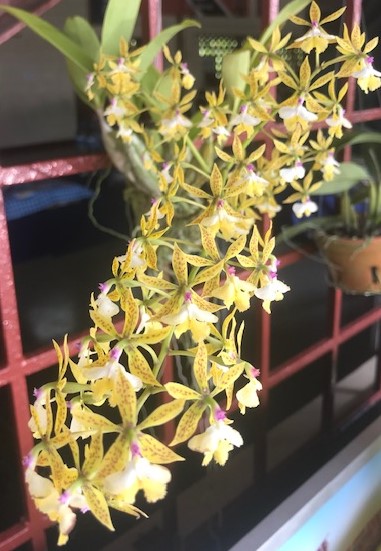 Epidendrum stanfordianum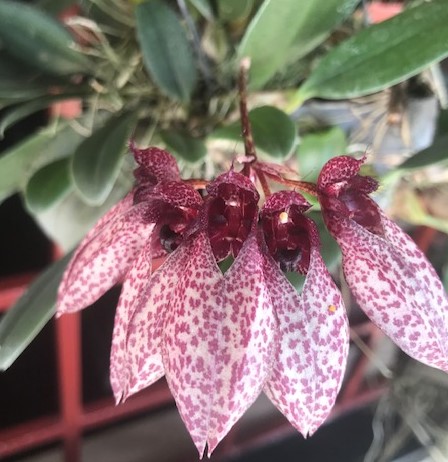 Bulbophyllum