JULY 2009
NOTICE OF ANNUAL GENERAL MEETING
Please be advised that the Annual General Meeting of the Society will be held at 10.00am on Sunday July 19th 2009 at the Horticultural Society of Trinidad and Tobago Building on Lady Chancellor Road, Port of Spain.

AGENDA
1. Reading and Confirmation of the Minutes of the last Annual General Meeting of July 27th. 2008
2 President's Report
3 Treasurer's Report
4 Election of Officers to the Management Committee for 2009/2010
5 Any Other Business.
OTHER BUSINESS
PROPOSAL: RE AMENDMENT TO THE CONSTITUTION OF THE SOCIETY
Under Section 4 (a) and (c)-Annual Subscription and Application Fee
All members have been circularized as to the proposed Amendment.
The meeting will also include the Monthly Show Table. Distribution of plant prizes won over the period August 2008 to July 2009 will be done at the AGM Meeting.
Awards granted by the TTOS Judges during the year will also be distributed. Photographs of some of the awards are show below.
Please be reminded that only Financial Members can participate in the Election of Officers. Members are advised to renew their membership with the Treasurer Gervais de Matas before the date of the AGM.

Vanda Roman Empress var 'Andrew Hampton' HCC TTOS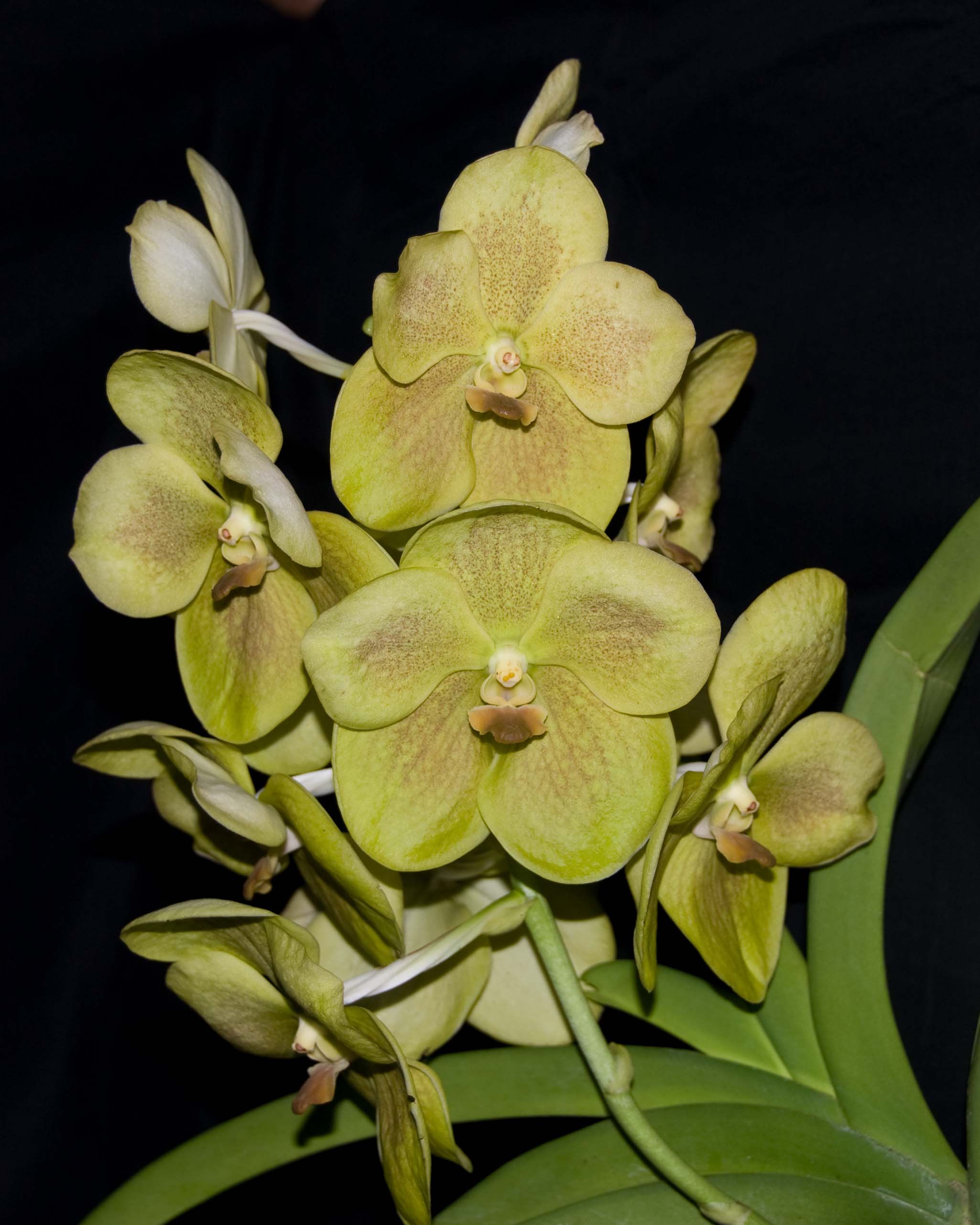 Catsetum barbatum var 'Kenya' AM TTOS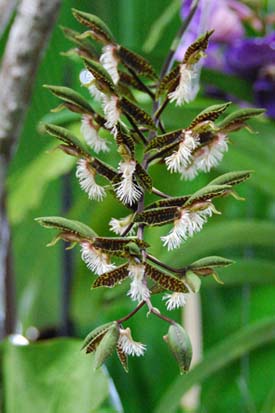 Den spectabile var 'Elizabeth' AM TTOS