June 2019 Monthly Meeting
The June Monthly Meeting will be held at La Vega Estate, Gran Couva on Sunday 23, June 2019 at 10.00 AM.

Directions - exit east from the Sir Solomon Hochoy Highway at the Gran Couva Exit and follow the Gran Couva Main Road until you see the La Vega Estate sign on your left.

On arrival please show your membership card to the cashier to receive an entry pass to the picnic area.

There will be a plant show table and a presentation by La Vega.

Please note annual dues are now payable and the Treasurer will accept at this meeting. No dues will be accepted at the Annual General Meeting in July.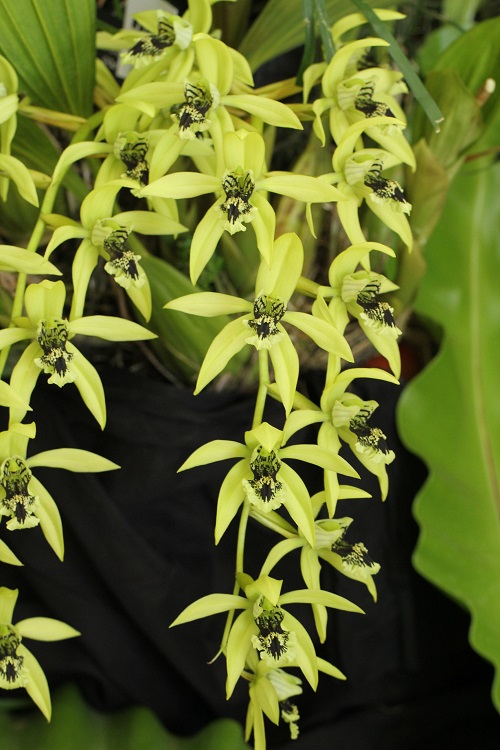 Coelogyne Burfordiense, a warm growing primary hybrid of Coelogyne pandurata. In Trinidad and Tobago this hybrid grows rapidly and a well grown basket may have a dozen sprays of flowers. This year's harsh dry season has promoted blooming and there have been successive flowerings from April until early June.