March Monthly Meeting:

The March Monthly meeting will be held on March 18th at 10 AM at the Sir Frank Stockdale Building, Room B, University of the West Indies, St. Augustine.
A map is given below for directions.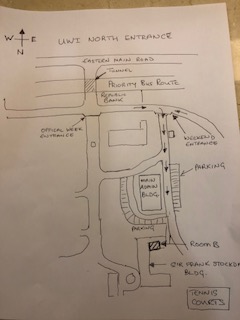 Information on the Mother's Day Orchid Show will be available from Show Chair, Lyn Seecharan and Vending Coordinator Anis Baig.