October 2007.
TTOS October Monthly Meeting will be held at St Xavier's Private School, St Joesph on Sunday October 28, 2007 at 10.00 AM.

TTOS is pleased to congratulate the winners of 7 AOS Awards at the October Orchid Show. For details and photos please visit Hamlyn Orchids.

The winner of the Large Display Trophy and the AOS Display Trophy was Mr Curtis Lutchman See photo below.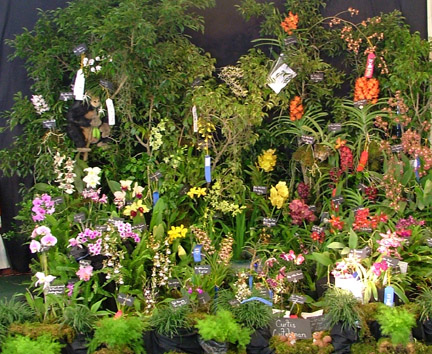 The Chairman of the Show, Mr Robin Naipaul escorted the Society Patrons, His Excellency Professor George Maxwell Richards and Dr Jean Ramjohn Richards to view the Show.
See Photo below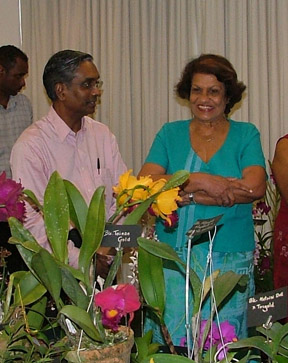 November Monthly Meeting will be held on Sunday November 17, 2007 at 10.00 AM at the Caroni Swamp Visitors Centre. Parking is limited so if possible please try to arrange to travel with another member.